The Production:
Road Signs -- What if we got rid of them?
​11.24.17

Some cities in Europe are undergoing a fascinating transformation: they're getting rid of all of their road signs.

The Evolution of Safety Signs
02.01.13

Safety signs are one of the oldest types of safety equipment. Since the turn of the 20th century, they've played a pivotal role in preventing workplace injuries...
Powered by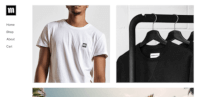 Create your own unique website with customizable templates.